Monthly Archives:
April 2012
Introducing: Quince Conserve & Feijoa Jam. New to our line up, yet a long time in the making! Read more.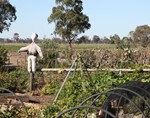 This gallery contains 8 photos.
Our first post! Too wet today to do nought but make our favorite ONION JAM!
"I understand the big food companies are developing a tearless onion. I think they can do it – after all, they've already given us tasteless bread." – Robert Orben Read more.
Friday nights and b-grade movies. That's what I associate with preparing olives. If it was a good movie, the job would never get done… Each individual olive is slit from end to end, by the hundreds and hundreds, leaking dark … Read more.