Humble House is an integrated small family business. There are a few enterprises that make this project work, they're highly inter-related, and none can survive without help from the others, very much like the chicken and egg dilemma, is from its feed and Farmer.
Both Rachel and Wade have a great interest in the land, and in farming. We both grew up on broad-acre farms, either in the Limestone Coast SA, or the Ord River Valley, Kimberley WA. Those home farms, although very productive and successful, didn't really grow much food for the family, The daily meals were bought at the local supermarkets, limp unfresh veg, inferior stuff, especially because of the distance from major produce markets, in cities hundreds, or thousands of kilometers away!
Fast forward some time and now there is Flynn (6yo) and Tom (4). Children really help you think more about what you are putting on your plate and into your mouth. And somehow they instinctively know what is better for them. Rachel got sick of buying homemade strawberry jam by the bucket load from a small co-op shop her grandma help set up. So in went the first strawberry patch. Then the tomato patch got big enough for at least a years supply of tomato sauce (but she's not very good at estimating anything – so there was way too much of course). You get the picture – Rachel had to quickly learn to convert all the excess fruit into the staples of the pantry. (she's truly incapable of contemplating wastage even if it means the worm farm, chickens or pigs would be fuller! -w) Then the fun began; new recipes galore, a couple of years of trying a handful every week, and happy kids eating mainly fresh chemical free nutritious vegetables, topped up with full flavour  condiments. Now they know the difference and reap the rewards health-wise.
So what has HUMBLE HOUSE become?!
We GROW plenty of produce. We love to eat well, we both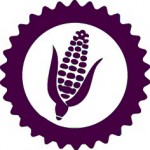 love to cook (and the master-chef kids as well), and share a meal when we can. We love nothing better than to present a meal to visitors with the entire plateful being something we raised. Sometimes, we find a vegetable, fennel, or eggplant, or kale, and can spend a month exploring how to cook it a dozen new ways. We get excited! – and then usually plant too much again. We also run some stock, although we do prefer vegetables. Pigs, Cross-bred lambs, chickens, one fat guinea pig and ducks soon. It's important that when a child (or adult) eats a sausage that they know where it comes from, even though it is hard to stomach in the beginning. We don't eat our pets, but all our livestock are part of our family, and are part of the wider goal of being self-sufficient.
We PRESERVE. Every season in the middle of harvest, we
sell our garden produce to friends, or anyone who'll love FRESH food, and then the bulk comes into our kitchen, to can, pickle, preserve, jam, dry and ferment each picking. We never intended to offer so many products, but the more you delve into it, the more you want to make. Who knew eggplants could be made 50 different ways but can still excite you?! Preserving is also important for living off your produce all year round. Yes it's easier to buy out-of-season in the supermarket, grown thousands of kilometers away, than to vacola, dry or preserve it, but there's nothing better than being able to make rainbow fruit leathers in the middle of winter when there's no fruit around, or having homemade yoghurt with vacola'd apricots for breakfast, or rehydrating some dried tomatoes, when the tomatoes in the supermarket in the offseason taste like… red nothing.
Market Gardening is not fun without great TOOLS. Every year
the stinging nettles and love grass would get away on Rachel, and then the kids would start to hate the garden, and the clothes that got ruined! Then a friend visited and gave Rachel a hand tool that made weeding easy! Something had changed to the better and gardening once again was fun. Then Rachel met Wade, and his weeding tool arsenal! His passion had been for a long while in tools that were not only good for soil ecology, or the worm population, but were ergonomically superior for people, but most importantly those who are injured or ageing. It just seemed right, after a bad workplace back injury, when using a scythe turned out to be an extraordinary re-hab! and gardening really helped in his recovery. Wade is always designing new tools in his head, he makes and sells a few of these, with more in the pipeline for the future. Some hand-tools though are just awesome from the start, and so we stock these for sale so that you too can discover gardening is fun, and not just a battle with weeds.
EDUCATION: We like to think that we have something to offer,
thanks to so many experienced people offering their time and skills to us. And it's our pleasure to share this on down the line. We don't know everything, and mostly just a bit, but we like to keep our minds open and our skills constantly stretched through what we're shown, or by what we read and discover ourselves. Sometime the kitchen seems more a laboratory! A breadth of knowledge ought to be valued in the coming modern agri-culture, as the shrinking farming community finds it can only pass on a limited and specific skill set. What do you think? We know that learning together and putting skills into our communities hands by involvement ensures a new healthier food culture, healthier people, and makes a huge difference in the family food budget!
           We  know that all kinds of people will have our ideals too, but maybe not the time, or space, or support to get it all done. We don't play sports much, or watch TV (- our choice to make!) and we have so many good folk to thank for their on-going help to produce even as much as we do! It's a privilege to offer our best product, to those who appreciate the effort it takes to make even the simplest pickle from seed to sale. So every purchase our customers make encourages us on, buying a hand-made product from us is a vote that you value our shared good-food future!
HAND-MADE & HEALTHY FOOD – IT'S EVERYONES RIGHT!