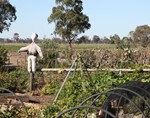 This gallery contains 8 photos.
Our first post! Too wet today to do nought but make our favorite ONION JAM!
"I understand the big food companies are developing a tearless onion. I think they can do it – after all, they've already given us tasteless bread." – Robert Orben Read more.