It's all about the food!
When the end of each day comes, Rachel and I, we want to be in our Garden. We dont mind being knackered, the fatigue of a good days work is a simple pleasure for us. In the rain or scorching heat, the quiet moment amongst the fruits of honest labours – it fills our cup! It's energizing, encouraging and lets a little hope grow. We're hoping that theres a kind of legacy to all this, that it's a positive one, that it's contagious and tasty to our families, friends and community.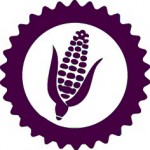 Fresh honest garden produce – the lifeblood of HUMBLE HOUSE!